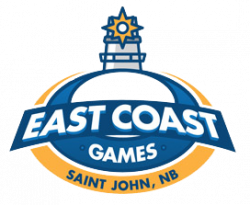 Results from the 2019 East Coast Games Individual Results U15 Foil 1. Claire Han 2. Rowan McInnis 3. Caleb Morse 3. Bentley Sheils 5. Maya Sood 6. Charlotte Flinn U15 Epee 1. Max Evans 2. Ian Bowden 3. Cole Magee 3. Lily Milllard 5. Rowan MacDermott 6. Andrew Cho 7. Dominique Richard U11 Sabre 1. […]
Read More
On Jun, 26, 2019

Comments Off

on East Coast Games 2019 Results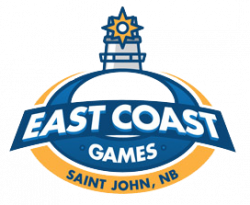 Hello FENB Members,     I am pleased to announce the latest addition to our tournament lineup: fencing in the East Coast Games, June 22-23. The tournament features individual and team events so it should be a really fun way to cap off the season! Check out all of the details in this flyer.     And […]
Read More
On May, 10, 2019

Comments Off

on Announcing East Coast Games – Fencing 2019
Hello FENB Members, We are pleased to announce the 2019 UNB Shield tournament on March 16-17, 2019. The flyer with all of the information is here. The waiver is here. ************************************ Cher membres du FENB, Nous sommes heureux d'annoncer le tournoi de UNB Shield les 16-17 mars. Le flyer avec toutes les informations est ici. […]
Read More
On Feb, 25, 2019

Comments Off

on 2019 UNB Shield
Hello FENB Members, We are pleased to announce the 2019 Alfred Knappe Team Tournament on Jan 19-20. The flyer with all of the information is here. ************************************ Cher membres du FENB, Nous sommes heureux d'annoncer le tournoi par équipe Alfred Knappe 2019 les 19 et 20 janvier. Le flyer avec toutes les informations est ici. […]
Read More
On Jan, 04, 2019

Comments Off

on 2019 Alfred Knappe Team Tournament
Hello FENB Members, Registration is now open for memberships for the 2018-2019 season. You can register here, and don't forget that membership is required for taking part in any FENB activities including club practices, training camps, and tournaments! Anyone who has trouble with registering should contact the FENB Executive Director (fencingnb@gmail.com) for assistance.
Read More
On Aug, 04, 2018

Comments Off

on 2018-2019 CFF/FENB Registration Now Open
Hello FENB Members, We are pleased to announce the 2018 NB Provincial Championships tournament, being held in Saint John on April 28 & 29. The full schedule and details are here. We hope to see you there! —————————————————- Bonjour les membres de FENB, Nous sommes heureux d'annoncer le tournoi des championnats provinciaux du Nouveau-Brunswick 2018 […]
Read More
On Apr, 11, 2018

Comments Off

on 2018 NB Provincial Championships / 2018 Championnat Provinciaux de NB
Check out the results from the 2018 UNB Shield this past weekend (March 24-25). You can read the official press release here. Congratulations to all of the fencers who participated and to all of the volunteers who helped make this tournament a success! ******************************************************************** Consultez les résultats de l'UNB Shield 2018 la fin de semaine […]
Read More
On Mar, 27, 2018

Comments Off

on Press Release: 2018 UNB Shield Results
2018 KV OPEN FENCING TOURNAMENT RESULTS On February 24-25 fencers from all over New Brunswick, Nova Scotia, and P.E.I. came to Quispamsis to compete in the annual KV Open Fencing Tournament held at the Ecoles de Pionniers and hosted by the Escrime KV Fencing Club. The event saw sixty-three fencers participating in 10 events, with […]
Read More
On Mar, 07, 2018

Comments Off

on 2018 KV Open Results
Hello FENB Members-Epeeists especially! We are proud to announce that Marc-Andre Leblanc will be hosting an epee training camp on Dec 28th. The camp is happening at the Damocles Fencing Club (in Fredericton) from 9:30-4:30. Please pre-register here. See all the details and the waiver here.
Read More
On Dec, 18, 2017

Comments Off

on Epee Camp with Marc-Andre LeBlanc on Dec 28th
The results for the 2017 Moncton Open are here.
Read More
On Nov, 20, 2017

Comments Off

on Moncton Open 2017 Results